⭐⭐⭐⭐⭐
Best Investment Ever!
"My cats have learned that this is not a scary brush that attacks them, and now they come to me without a problem. The brush is cute and easy to handle, pets enjoy the pampering, and the cleaning process is a simple, breezy move."
-Cathrine O. ✅ Verified Buyer
A Stress-Free Way To Upkeep Pets Hair
Pet owners take great care of always keeping their pets healthy and happy, planning their diet, activities, and grooming. Although pets love to be showered with attention, grooming is something many pets are not fond of, since it creates a lot of stress for them. Owners desperately look for brushes that work and don't scare their animals and think of ways to make grooming less stressful.
Botole™ Massaging Pet Brush is a fast-cleaning pet brush with a beautiful design that allows stress-free brushing sessions that help make the pet's fur silky and smooth. With an easy-to-grip handle and curved brush teeth with a protective top made from stainless steel, Botole™ reaches deep into the undercoat, removing tangles, mats, and flyaways. Groom your pet with ease!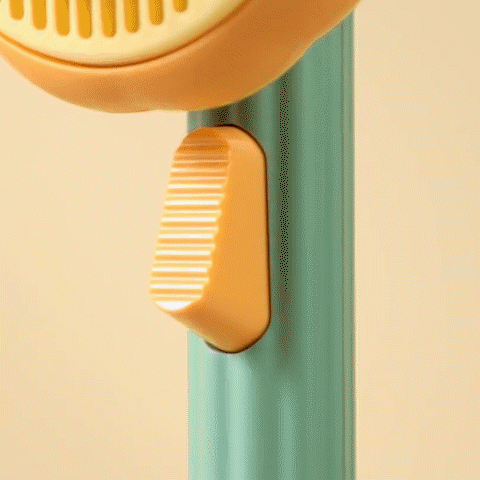 Here is how Botole™ will change your life

✅ GROOMED PET
Keep your pet's hair healthy and groomed with the Botole™ Massaging Pet Brush. Botole™ is the best tool that helps remove flyaway hair, mats, and shedding fur while keeping the coat silky and healthy, and keeping your home clean.
✅ HEALTHY MASSAGE
Regular coat brushing not only helps maintain the pet's fur but also provides a comfortable and relaxing massage. Brushing helps provide healthier skin and improved blood circulation in pets, contributing to their overall health.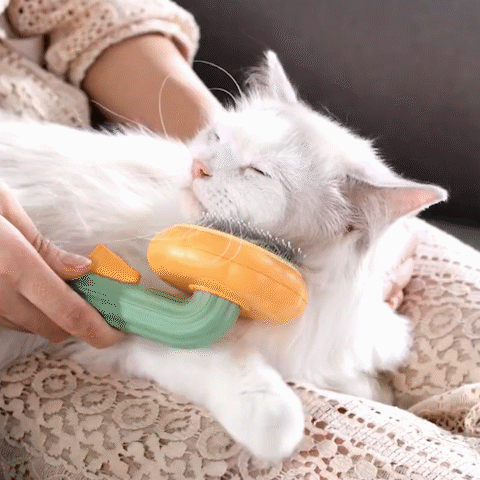 ✅ UNIQUE BRUSH
A completely safe way to care for your pet's coat and skin without causing stress to the pet. The Botole™ brush has curved brush teeth which reach into the undercoat and help detangle it, as well, while preventing scratches and skin rashes.
✅ EASY TO CLEAN
The Botole™ pet brush has a 1-step cleaning process that is super fast and easy. Click the button under the brush, and the shutter with hair will pop out, allowing easy hair removal afterward, you can rinse the brush with water.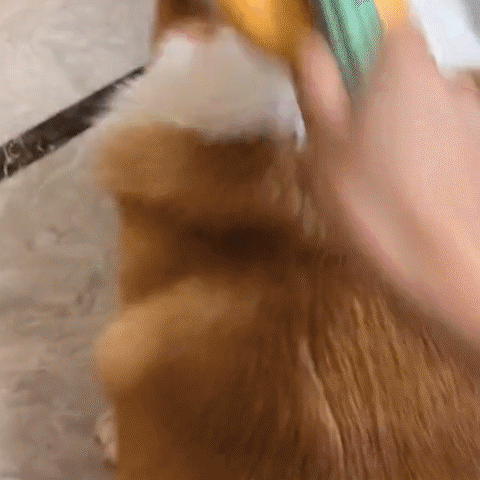 ✅ LONG-LASTING DESIGN
Botole™ has a slim, textured cylindrical handle coated with a silicone anti-slip cover that is easy to hold and maneuver at preferred angles. The curved, 10mm, dense brush teeth are made from stainless steel with a protective top. 
 
We have all felt frustrated in a situation where we have to chase our petrified dog just to give it a brush that will help them feel lighter, but also minimize the hair around the house. Grooming is always a stressful experience for pets, and no matter how many professionals we visit or change different at-home techniques, we never seem to do the correct job. Studies have found that most pet owners opt to take their furry friends to the groomers every 4-6 weeks to keep their coats healthy.
The Botole™ Massaging Pet Brush is a useful pet grooming tool with a beautiful design and an easy cleaning process that helps contribute to calm and stress-free grooming sessions that keep the hair healthy and silky. Created to allow easy and hustle-free brushing, with a 1-step cleaning process, it helps upkeep the pet's fur and wellbeing, removing tangles and mats thanks to the ergonomic, textured cylindrical handle and curved brush teeth. Keep your pet happy and healthy!
100% MONEY-BACK GUARANTEE

At Petverse, we believe in the quality of our products therefore we offer 30 Day Money-Back Guarantee with no questions asked! When you purchase from us, there is ZERO Risk for you!

Congratulations!

You've found a hidden discount code! Use code "PETVERSE" at checkout to claim an additional 10% OFF your ENTIRE order!

Please feel free to contact us at support@yourpetverse.com or 1(888)497-5782.

We'll be more than happy to answer your questions!